Leiden, Netherlands
Experts
The NBIL-Leiden team offers considerable expertise and experience in full-service imaging, cell culture, sample preparation, data acquisition and analysis. The level of service and involvement of the lab is determined individually for each client based on need. Put yourself in the hands of our experts who can assess and provide the support you need.
Dr. Volodymyr Nechyporuk-Zloy
Nikon Bioimaging Laboratory Manager
Dr. Ziryan Othman
Team Leader Biotechnology Solutions and European Product Manager Cell Solutions, Nikon Europe Healthcare

---
Dr. Volodymyr Nechyporuk-Zloy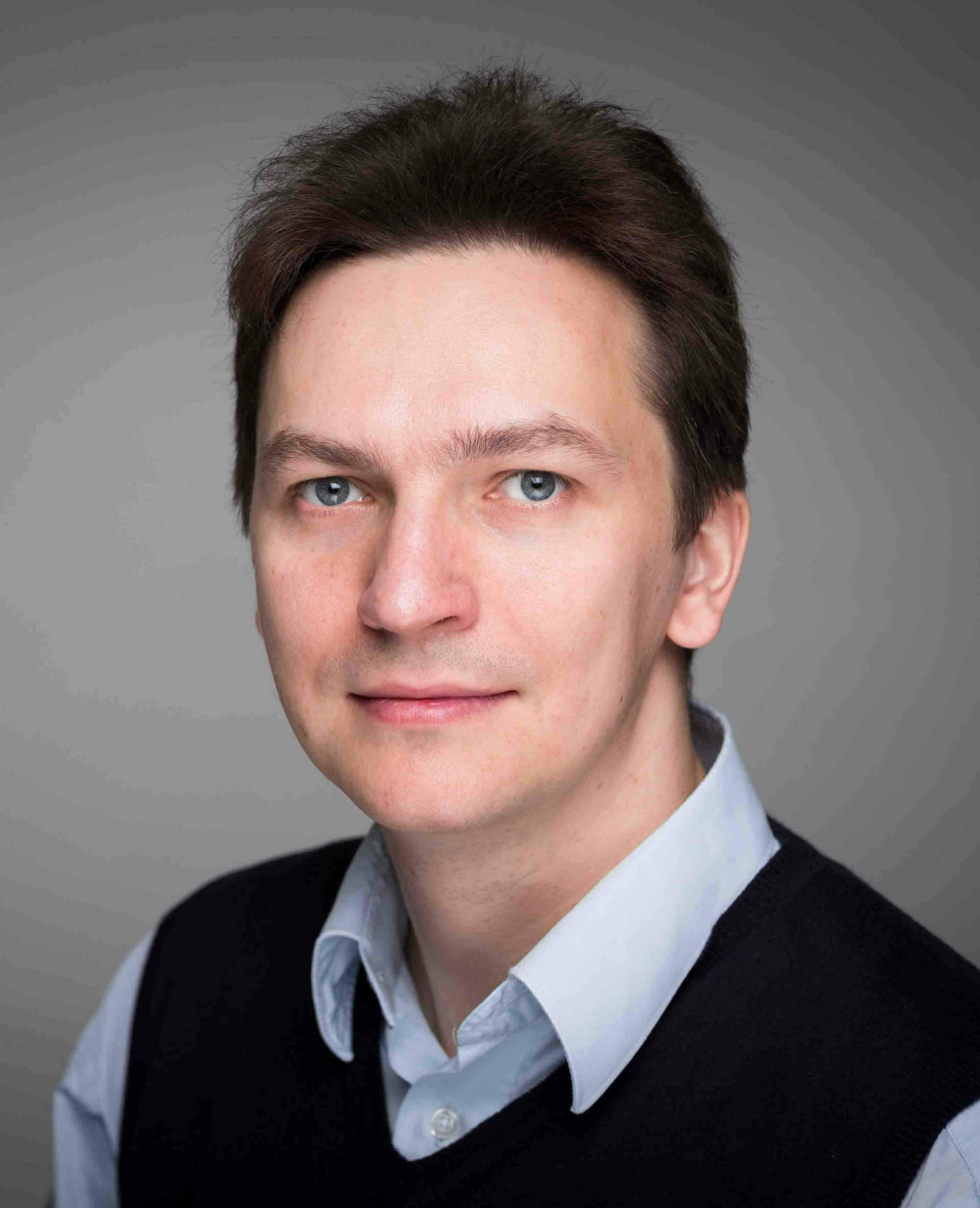 Biography
Dr. Volodymyr Nechyporuk-Zloy has a B.S. and a M.S. in Biology from National University of Kyiv-Mohyla Academy (1997 and 1999), and a Dr. rer. nat. in Biophysics from Friedrich Schiller University of Jena (2007). He studied biochemistry, molecular and cell biology of γ-tubulin at the Institute of Molecular Biotechnology (Jena) from 2000 to 2003 with Prof. Eberhard Unger and the trafficking of calcium sensitive K+ channels in migrating cells during his PhD at the University of Muenster with Prof. Albrecht Schwab from 2004 to 2007. He completed post-doctoral training with Prof. Victoria Birkedal on single-molecule FRET studies of DNA and RNA conformation at the Interdisciplinary Nanoscience Center (Aarhus) from 2007 to 2009.
Dr. Nechyporuk-Zloy led his own imaging facility at the Wellcome Trust Centre for Molecular Parasitology of the University of Glasgow as an imaging technologist from 2009 to 2014. He was involved in the development and the implementation of super-resolution technologies: multi-photon STED, and he was responsible for the general optical microscopy core facility management and support. His projects included long, high-sensitive live-cell imaging, the education in microscopy (M.S. program in immunology), and staff training, where Dr. Nechyporuk-Zloy gained experience with a wide range of microscopes and imaging analysis systems.
In 2014, he moved to the Kennedy Institute of Rheumatology at the University of Oxford. He developed a new imaging and microscopy facility covering the whole spectrum of the imaging modalities: single-molecule imaging, confocal imaging, super-resolution microscopy, light-sheet microscopy, multi-photon imaging and whole animal imaging. In addition, in 2018, he accepted a proposal to manage the imaging facility of the Botnar Research Centre.
In total Dr. Nechyporuk-Zloy was responsible for 16 imaging and image analysis systems, increasing the usage of the equipment by 850% and supporting over 150 users.
In order to further apply advanced imaging technologies to basic research and enable translation to the treatment of human diseases he moved to Leiden to manage the Nikon Bioimaging Laboratory (2021).
Recent publications include:
Laidlaw SM., Marukian S., Gilmore RH., Cashman SB., Nechyporuk-Zloy V., Rice CM., Dustin LB. Tumor Necrosis Factor Inhibits Spread of Hepatitis C Virus Among Liver Cells, Independent from Interferons. (2017), Gastroenterology, 153, 566 - 578.e5
Beerens N., Jepsen MDE., Nechyporuk-Zloy V., Krüger AC., Darlix J-L., Kjems J., Birkedal V. Role of the primer activation signal in tRNA annealing onto the HIV-1 genome studied by single-molecule FRET microscopy. (2013), RNA, 19, 517 – 526
Sacitharan P., Zarebska J, Nechyporuk-Zloy V., Stott, B., Curtinha M., Parisi I., Bou-Gharios G., Edwards J., Vincent T.L. (2016). Loss of SIRT1 impairs autophagy in chondrocytes and is associated with accelerated cartilage aging and experimental osteoarthritis. Osteoarthritis and Cartilage. 24. S145
Beerens N., Jepsen M., Nechyporuk-Zloy V., Krüger A., Darlix J-L., Kjems J., Birkedal, V. Role of the primer activation signal in tRNA annealing onto the HIV-1 genome studied by single-molecule FRET microscopy. (2013) RNA (New York, N.Y.). 19 (4)
Trenaman A., Hartley C., Prorocic M., Passos-Silva DG., van den Hoek M., Nechyporuk-Zloy V., Machado CR., McCulloch R. Trypanosoma brucei BRCA2 acts in a life cycle-specific genome stability process and dictates BRC repeat number-dependent RAD51 subnuclear dynamics. (2013), Nucleic Acids Res, 41, 943 – 960
Schwab A., Nechyporuk-Zloy V., Gassner B., Schulz C., Kessler W., Mally S., Römer M., Stock C. Dynamic redistribution of calcium sensitive potassium channels (hK(Ca)3.1) in migrating cells. (2012), J Cell Physiol, 227, 686 – 696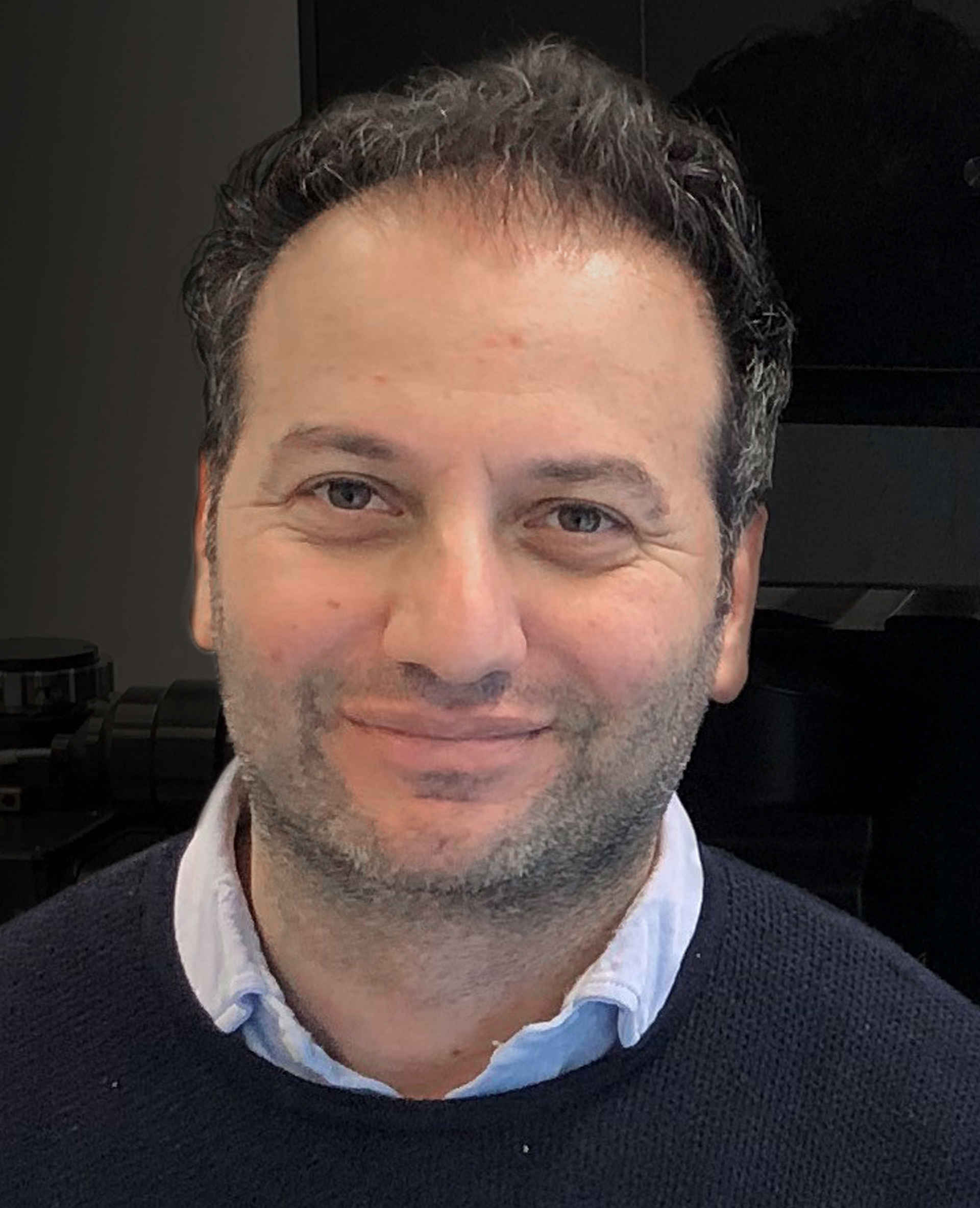 Biography
Dr. Ziryan Othman graduated from Avans University in Breda, the Netherlands, with a Bachelor of Science in Biology and Medical Laboratory Research. He completed his master's degree in forensic sciences from the University of Amsterdam. He began his PhD at Twente University with Prof. Clemens van Blitterswijk in the Tissue regeneration group, and after two years transferred to Maastricht University's Merln Institute. During his PhD, he studied and regulated stem cell and tissue regeneration mechanisms, with a focus on skeletal tissue.
Dr. Ziryan Othman worked as a research scientist at CellCotec (currently, CartiOne) from 2007 to 2008 and again from 2010 to 2012. He created approaches for repairing injured articular cartilage tissue using autologous cells.
Dr. Ziryan Othman was a co-founder (2015-2017) of 4BlueCells and led product development, aimed at combining biological know-how with cutting edge microscopy to deliver unique art pieces.
He is currently Team leader Biotechnology Solution, European product manager for Cell Solution and European Biotech coordinator at Nikon Europe BV.
Recent publications include:
Z. Othman, R.J.C. Mohren, B. Cillero-Pastor, Z. Shen. Y.S.N.W. Lacroix, A.P.M. Guttenplan, Z. Tahmasebi Birgani, L. Eijssen, T.M. Luider, S. van Rijt, P. Habibovic. Comparative proteomic analysis of hMSC behaviour on calcium phosphate ceramics with different osteoinductive (2020), Materials Today Bio
Z. Othman, H. Fernandes, A. J. Groot, T. M. Luider, A. A., D. de Melo Pereira, A. P. M. Guttenplan, H. Yuan, P. Habibovic. The role of ENPP1/PC-1 in osteoinduction by calcium phosphate ceramics (2019), Biomaterials
Z. Othman, B. Cillero Pastor, S. van Rijt, P. Habibovic. Understanding interactions between biomaterials and biological systems using proteomics (2018), Biomaterials
C. B. S. S. Danoux, D. C. Bassett , Z. Othman, A. I. Rodrigues, R. L. Reis, J. E. Barralet, C. A van Blitterswijk, P. Habibovic. Elucidating the individual effects of calcium and phosphate ions on hMSCs by using composite materials (2015), Acta Biomaterial
D. I. Kasahara, M. E. Poynter, Z. Othman, D. Hemenway, A. van der Vliet. Acrolein inhalation suppresses lipopolysaccharide-induced inflammatory cytokine production but does not affect acute airways neutrophilia (2008), The Journal of Immunology